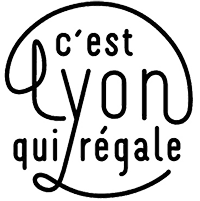 An outstanding project housed within one of Lyon's historic buildings in the city centre
On Saturday the 19th of October, Grand Hotel-Dieu was buzzing with excitement: the Cité de la Gastronomie was opening!
Last updated date : 10/02/2022
From 05/09 to 05/12 1st Sunday of the month.
The International City of Gastronomy 4 Grand Cloître du Grand Hôtel-Dieu Entrée par la place de l'Hôpital - 69002 Lyon 2ème
Don't miss this new hotspot of Lyon culture!
For the occasion, chef Régis Marcon***, godfather of the Cité de la Gastronomie, came to meet visitors and share a few autumn recipes with demonstrations.

Be among the first to explore this sanctuary of good taste and healthy eating.
This fun discovery space is open to all, including the youngest among us, with its giant tea set that should make the little ones happy.

A place in between tradition and innovation: discover Paul Bocuse's famous cooking range, on which so many of the great chef's delicious recipes were crafted.

This dynamic place regularly puts on temporary exhibitions, where you can do tastings, learn about nutrition and cooking, see demonstrations, meet chefs-in-residence, and so on.
A superb historic site, a lively place to pass on knowledge, share pleasant moments and discover new things.
The International City of Gastronomy advocates for food as a source of both pleasure and health. It also promotes associated trades and industry expertise, further enhancing and expanding Lyon's reputation as a gourmet city.
"For me, Lyon is the naturally legitimate choice for hosting the International City of Gastronomy, in particular because of the three key industry sectors that converge and interact within this city: agriculture, the catering trade and food and health research" – Michelin star-rated Chef Régis Marcon, Chairman of the Strategic Orientation Committee for the International City of Gastronomy in Lyon.
Why Lyon?
Because Lyon has all the necessary assets for hosting the International City of Gastronomy:
Gastronomy has been treated as an art form here since the Antiquity era
It is the ideal terroir, with 80 AOC wines (geographically protected labels) in the region and 340 farms dotted throughout the surrounding metropolitan area (not to mention 39,000 in the entire region!)
It boasts a form of cuisine steeped in character, with authentic specialities
It has over 4,000 restaurants: a record in France!
19 of the city's Chefs are star-rated in the 2017 Michelin guide (with a total of 23 stars, making it the 4th most star-rated city in Europe)
It has been internationally acknowledged as being the No.1 gastronomic destination in France (The Times UK 2015) and the 5th greatest worldwide (National Geographic 2015…)
Its cuisine is open to outside influences (40 countries are represented among its speciality restaurants)
Its cuisine focuses on quality and health. Additionally, nutrition research is highly active in the area
It already hosts numerous events on the same theme: SIRHA, BIG !, Lyon Street Food Festival, in addition to several wine and gastronomy trade fairs…
And finally, because the Grand Hôtel-Dieu has been chosen to house this spectacular project. A former hospital, this beautifully restored and highly prominent historic building, situated on the banks of the Rhône at the very heart of the city, has forever been devoted to health.
The context
In November 2010, the 'Gastronomic Meal of the French' was added to UNESCO's Intangible Cultural Heritage of Humanity list. To further this achievement, a French taskforce for food heritage and culture* was appointed to launch a call for projects among local authorities. In June 2013, Lyon was chosen to host one of the 4 International City of Gastronomy projects, alongside Tours, Dijon and Paris-Rungis.
* Mission Française du patrimoine et des cultures alimentaires (MFPCA)
The International City of Gastronomy in a few words...
The International City of Gastronomy covers a surface area of 3,930 m², which is devoted to the theme: "gastronomy, at the crossroads of food and health". Learning to eat well, while associating health with pleasure, boosting preventative measures, and discovering and furthering the latest breakthroughs in research, are the main missions chosen for this great and innovative project.
A permanent exhibition trail: exhibitions on the history of Lyon's gastronomy, great chefs and Mères Lyonnaises (female chefs), and the Hôtel-Dieu, as well as a digital space presenting the gastronomic meal of the French, terroirs and the making of meals. A space dedicated to the nutritional challenges of tomorrow, an interactive 'World Gastronomy Atlas' room and a 'MiamMiam!' (Yum-yum!) fun food space, to introduce children to the pleasures of eating well.
Temporary exhibitions that focus on a product, a terroir, or the cuisine of a specific country
Diverse events: fun and interactive workshops, conferences, projections and more
Areas devoted to demonstrations and interactive experiments
A research, innovation and knowledge transmission laboratory for food and health professionals in France and abroad.
Missions
COMMUNICATE: the vital importance of better nutrition and the pleasure of eating well, the richness of French and world gastronomy, and the delights of the French art of living.
REVEAL: the secrets of world gastronomy, terroirs, produce, professions and know-how. Offer a place of creation, communication and learning that is open to all.
BRING TOGETHER: industry professionals, experienced enthusiasts and novices…
WELCOME THE WORLD: become a place of innovation, creation and sharing, which presents the key elements of French and world culinary traditions, as well as their practices and current trends.
It also includes restaurants, cafés and gourmet stores.
This great and highly innovative project is the product of a partnership between the Metropolitan City of Lyon, Lyon City Council and private partners involved in the project theme.
This space is open to all, from Tuesday to Sunday from 10 am to 7 pm, with a late opening until 10 pm every Saturday.
Grand Hôtel-Dieu in Lyon
This project is the largest private renovation project carried out on a historic monument in France.
All the buildings (except the International City of Gastronomy) were acquired by Crédit Agricole and the restoration work is being conducted by Eiffage Construction.
This listed building, which covers a surface area of 51,500 m², has been renovated in accordance with the highest professional standards, so as to respect the buildings' architecture and structure. It is destined to be a dynamic hub for the inhabitants of Lyon, which expands the city's reputation.
In addition to the International City of Gastronomy, it also houses a 5-star InterContinental hotel with 143 rooms, a 2,740 m² convention centre, shops, cafés, restaurants, offices, 11 apartments and a private car park. Last but not least, the external areas include courtyards, a cloistered walkway and historic gardens, all of which make for a relaxing setting.
Isabelle, our editor born and bred in Lyon! She was born in Sainte-Foy-lès-Lyon in fact, studied in Lyon and now lives here. Territorial? Absolutely not! She loves travelling, widening her horizons, meeting new people and enjoys a change of scenery (without snow, if possible). Isabelle is curious and a people person, two attributes that often go hand in hand! Her favourite colour is green and her motto "a day without laughter is a day wasted!" 
Useful tips
Openings

---
From 05/09 to 05/12, 1st Sunday of the month.
Prices

---
Free of charge.
Group rate available for > 10 people.
Accessibility

---
Accessible for self-propelled wheelchairs
The International City of Gastronomy
1 place de l'Hopital - 69002 lyon - France